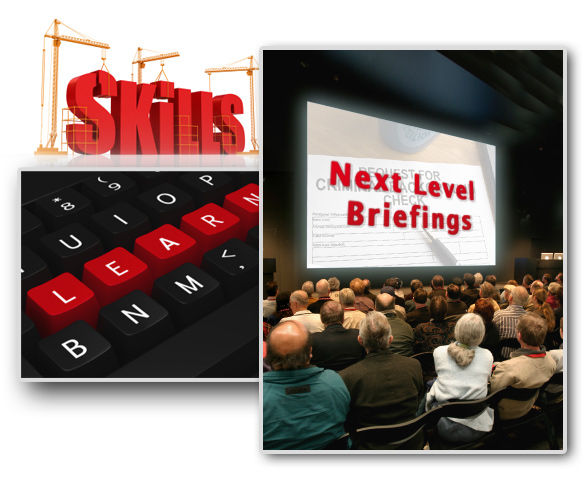 Turn your passion for private investigations into a career.
(Greenville, SC) - For you, private investigations is not a hobby - it's your passion. Taking photos and research are what you love to do. Did you know you can turn this passion into a career? It's not as difficult as you might think.
Study online to become a professional private investigator
To produce a visually compelling image, a private investigator needs more than creativity. You need to have working knowledge of civil and criminal investigation, report writing, surveillance, insurance fraud, undercover operations, skip tracing, photography, camera and technical skills, and a thorough understanding of the subject to be successful.
That's where Next Level Briefings comes in. Through their online division, students from around the world are learning how to transform their passion into a real career that allows them to become a professional private investigator.
Gain the technical and business skills you need to succeed

As a student at Next Level Briefings - Online Division, you will be challenged to build upon the skills and proficiencies you already possess, so that you may develop a solid investigative identity, purpose and direction. Here are some of the fundamental concepts the program focuses on:
Background Investigations
Surveillance Techniques/Skills
Insurance Claims Investigations
Legal Investigations
Undercover Operator
Nationwide Database Researcher
By graduation you will have built an investigative portfolio displaying your investigative career vision statement and resume, enabling you to interview for entry-level positions such as:
Entry-level investigator
Legal Assistant – Research
Insurance Investigator
Photographic investigator
Freelance private investigator
Picture yourself living your dream, doing what you love each day. With a degree from Next Level Briefings, you'll be one step closer to having a career you're passionate about. You'll have the skills to be an in-demand professional private investigator and build your reputation for quality, unique work.
Take the first step today when you fill out a brief form and an Next Level Briefings admissions representative will contact you to answer all your questions so you can start your creative career in private investigations now.
Sponsored content provided by:
Next Level Briefings, LLC